Welcome To Ventura!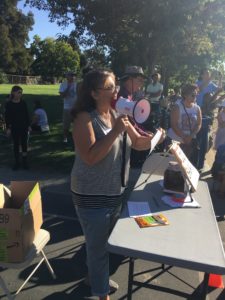 Ventura is the people's neighborhood. Traditionally, Palo Alto's most affordable neighborhood, Ventura boasts an eclectic mix of home owners, apartment dwellers and vehicle dwellers. Ventura is  the home of Palo Alto's historic African American community as well as traditional home to Palo Alto's thriving trades and artist community.  With the changing demographics in Palo Alto, Ventura has experienced an influx of new families and new pressures from development in the California Avenue/Business District.
We want to bring Venturans together to discuss issues of mutual interest and to share views and come to consensus as much as possible as to how we want Ventura to thrive.
Our official borders are: Page Mill, Alma/Tracks, Meadow and El Camino to the West.  Click here to see the City's official map of Ventura.
=========================
FOCUS AREA 2018 – NVCAP
Our Neighborhood, Our City – Let's Shape Them Together
"North Ventura Coordinated Area Plan" Moves from Dream to Reality
The Santa Clara Valley Transit Authority has awarded Palo Alto $500,000 for a Coordinated Area Plan to for the redevelopment of the expanded Fry's site.  The Sobrato Family who own the site has added $112,000 into the mix.  This means that we Venturans can be part of a task force of stakeholders to help create the world we want to see.  This is exciting news.  Our own Angela Dellaporta and Ken Joye have been organizing VNA's committee on this project, so if you want in, let's us know.

===========================
Meeting Dates  2018 – First Sunday of the month, 1:30-3:00 pm
Annual Ice Cream Social – TBA
Annual New Members New Neighbors Social – 12/2 12:00 pm – TBA
=================
Emergency Preparedness – 2018 Focus Area
Perhaps the most important reason to have a neighborhood association is in case of emergency!    We want to be as ready as possible.  The City has a fantastic plan in place and our neighborhood already has leaders that have stepped up to help, but they need our help in order to succeed.  Go to the Emergency Prep page to learn more!
 Advocacy 101 – To get what we want, we help others make it easy to say "yes"
Click here to see Santa Clara County Supervisor Joe Simitian's Tips for Successful Advocacy
Join us now!
Want to be added to the Ventura Neighborhood Association mailing list?  Contact us.