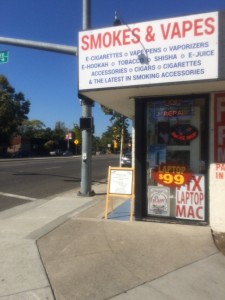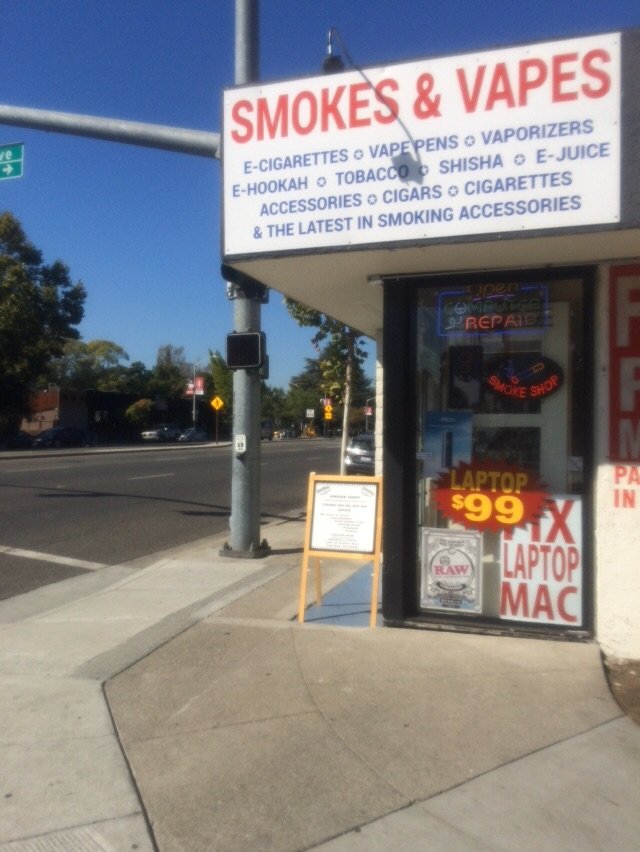 There is a smoking paraphenalia shop at the corner of El Camino and Margarita Avenue.    School kids wait on this corner every day on their way to school, waiting for the light to change along with the Crossing Guard who stands in front of the shop to protect them from traffic dangers.  And the kids see this shop coming home every day.  "Smokes and Vapes" has every right to do business in Palo Alto, however, do they have the right to do business on a neighborhood corner.  Do their rights to conduct business trump neighborhood quality of life and the safety of our kids?  Let's take a look at the existing municipal code.
Would it be worth it to have a conversation with the City about this?  Do any parents want their kids to grow up and patronize this kind of shop?   Do neighbors want the little folks we see running around here to grow up and start going to the "head shop" down the street?  Neighborhoods need all the support they can get to keep the grown ups of tomorrow safe.  For a definition of drug paraphernalia courtesy of Uncle Same visit here.  Here are some items we have lifted from the pages of our city's municipal code – Article 4 – governing "Business Licenses and Regulation", Chapter 4, pertaining to Narcotics Paraphernalia:
4.58.010   Definition.