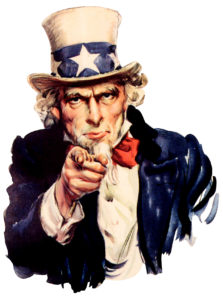 Civic organizations and non-profits have worked hard, as they do each election cycle, to put together some great (NON-PARTISAN as much as possible) resources for us.
Individuals in our neighborhood and in our association have individual opinions.  But at this time, VNA officially is not endorsing any candidates.  However, we have taken strong positions on a number of salient topics.  For more on our issues platform visit this link.
Please check back with us as we will be offering more info as it becomes available.
City Council Election Resources
The Palo Alto Neighborhoods Association has put together an amazing questionnaire.  Each candidate's answers can be viewed in their entirety or lined up with the other candidates' answers question by question.  Contact info plus links to candidates websites are also hosted on the PAN website.  PAN is a great place to get started for Council candidate research.
In addition to the questionnaire, PAN sponsored a candidate forum:  PAN City Council Candidate Forum Video.
Chamber of Commerce sponsored candidate forum .
League of Women Voters candidate forum.
Palo Alto Unified School District Race
League of Women Voters & Midpen Media's candidate forum.
Student produced candidate forum held at Jordan Middle School.  Link TBA.
Santa Clara County Races and Measures
Foothill De Anza Community College District Board of Trustee Race  – Candidate Statements produced at Midpen Media.  There are six candidates for six seats:  Orrin Mahoney, Peter Landsberger, Eric Rosenthal, Laura Casas, Patrick Ahrens, Gilbert Wong
Santa Clara County Board of Education Candidate Statements –  2 Candidates for 1 seat, featuring Grace Mah and Sheena Chin.
Santa Clara County Measure A – Pro and Con Arguments – To provide affordable local housing for vulnerable populations including veterans, seniors, the disabled, low and moderate income individuals or families, foster youth, victims of abuse, the homeless and individuals suffering from mental health or substance abuse illnesses, which housing may include supportive mental health and substance abuse services, shall the County of Santa Clara issue up to $950 million in general obligation bonds to acquire or improve real property subject to independent citizen oversight and regular audits?
Santa Clara County Measure B – Pro and Con Arguments – To relieve traffic, repair potholes; shall VTA enact a 30-year half-cent sales tax to: * Repair streets, fix potholes in all 15 cities; * Finish BART extension to downtown San Jose, Santa Clara; * Improve bicycle/pedestrian safety, especially near schools; * Increase Caltrain capacity, easing highway congestion, improving safety at crossings; * Relieve traffic on all 9 expressways, key highway interchanges; * Enhance transit for seniors, students, disabled; Mandating annual audits by independent citizens watchdog committee to ensure accountability.
State Assembly District 24 Candidate Forum – produced by KMVT of Mountain View October 5.  Conducted by the League of Women Voters.
State Assembly District 24 Candidate Forum – produced by Peninsula Democratic Coalition last Spring, Video by Palo Alto Online.  Assembly District 24 Candidates Marc Berman, Barry Chang, Vicki Veenker, Mike Kasperzak and Josh Becker discuss their positions on a range of topics from High Speed Rail to early childhood education to legalization of marijuana during a forum hosted by the Peninsula Democratic Coalition which was moderated by state Sen. Jerry Hill on February 21, 2016. Video by Palo Alto Online.
CALIFORNIA STATE PROPOSITIONS
 Pro & Con Arguments – Dr. Gloria Hom of the Palo Alto League of Women Voters provides the pro and con arguments for the 17 California Initiatives on the November 2016 ballot.
California State Props 62 and 66 – San Jose State University Students and Midpen Media produced this discussion of Yes of 62 and No on 66  – Dr. Ellen Kreitzberg, law professor at Santa Clara University is questioned by students at San Jose State University as she promotes abolishing the death penalty in California.
California State Prop 63 – San Jose State University Students and Midpen Media produced this pros versus con debate.  Santa Clara County District Attorney, Jeff Rosen, debates Attorney Sean Brady at San Jose State University on limitations on sale of ammunition.  (This particular debate generated a lot of "ugly" on Midpen's Facebook page, btw.)